2° prova Campionato Invernale 27 gennaio 2013 Anzio
January 28, 2013
ted schweitzer's declaration of love for s. valentine daydichiarazione d'amore di ted schweitzer per san valentino
February 15, 2013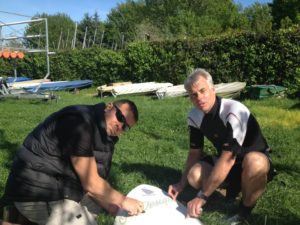 Our president, Carlo Dalla Vedova, he was appointed President of the World Class Olympic RS-X.
Big fan of windsurfing,  high-leveL competitor, respected professional, native English speaker, is the right person for the revival of the Olympic windsurfing for the next four years.
His appointment is also an explicit global recognition of the great work done by the Class Windsurfer Italy for our sport, with a model centered exclusively on fair competition, respect for opponents, the synergies and continuous collaboration with other classes, and first of all the fun and joy out on the water with our favorite toy.
Good luck to carlo from friends of the class!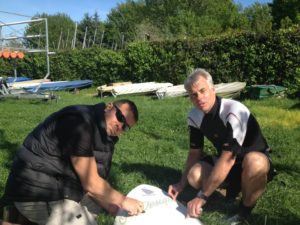 Il nostro presidente, Carlo Dalla Vedova, assume la carica di Presidente mondiale della Classe Olimpica RS-X.
Grande appassionato di windsurf, regatante di alto livello, stimato professionista, madrelingua inglese, è la persona giusta per il rilancio del windsurf olimpico per il prossimo quadriennio.
La sua nomina è anche un esplicito riconoscimento a livello mondiale del grande lavoro fatto dalla Classe Windsurfer  Italia per il nostro sport, con un modello centrato esclusivamente sulla competizione corretta, sul rispetto degli avversari, sulle sinergie continue e la collaborazione con le altre classi,  e prima di tutto sul divertimento e sulla gioia di uscire in acqua con il nostro giocattolo preferito.
A carlo un grande in bocca al lupo dagli amici della classe!